Evaluation Services
---
The Evaluation Center offers services for individuals and organizations seeking to evaluate a program (or project). We can evaluate an entire program, or we can evaluate a particular aspect of a program. We stay current on the latest developments and best practices in evaluation. Our goal is to customize our work to meet the needs of each client. We strive to create a supportive and empowering evaluation process. While no two evaluations are exactly alike, we approach every evaluation through the lens of equity and emphasize a participatory approach. We seek to ensure that all voices are represented, the rights of participants are protected, and evaluation is used to improve lives and support communities.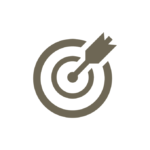 Focus the Evaluation
We collaborate with clients to explore how their evaluation will improve programs, inform decision-making, and advance equity. Our team works with clients to develop a focused evaluation plan that meets their needs. Some examples include identifying key stakeholders; engaging affected communities in evaluation; developing a logic model; creating evaluation questions; reviewing current literature; and conducting a needs assessment.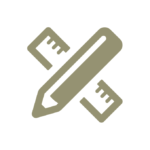 Design the Evaluation
We collaborate with clients to develop evaluations that produce reliable results, improved programming, and increased quality and efficiency. We help clients select the evaluation approach that best fits their program and their goals. Some examples of evaluation approaches include formative evaluation; developmental evaluation; and utilization-focused evaluation.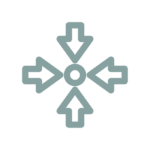 Collect Data
Data collection is at the heart of a rigorous and high quality evaluation. We collect data in a way that is best suited to the evaluation questions and to the values and preferences of the client. We also have extensive experience developing evaluation instruments needed for qualitative and quantitative methods.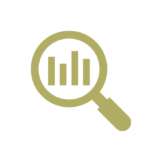 Analyze Data
Evaluation results need to be accurate, understandable, and actionable. This requires selecting the right analytic approach and the accurate interpretation of data. We have expertise in analytic techniques for qualitative and quantitative data and in many other approaches such as analysis of contribution; social network analysis; and geo-mapping.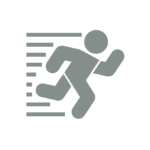 Facilitate Data Use
A critical step in evaluation is to plan for the use of data. We facilitate sessions to help clients, their decision-makers, and affected communities review evaluation results and plan for action. We use a variety of facilitation techniques to engage participants in shared data interpretation and to support goal setting and action planning.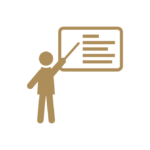 Communicate Findings
We prepare products to effectively communicate the evaluation findings. Clients select from a variety of report formats to choose the best way to communicate with their intended audiences. We prepare traditional technical reports and customizable data summaries. We present data using state-of-the-art data visualization methods. We also support the preparation of publications.



Build Evaluation Capacity
We work with our clients to build their knowledge and skills in evaluation. This may take the form of technical assistance, coaching, and/or mentoring. This support allows our clients to develop sustainable evaluation practices within their organizations. We provide capacity building through in-person training, virtual sessions, webinars, and/or videos.