Community Program Evaluations
Active Projects
---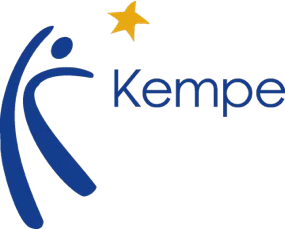 The Kempe Center for the Prevention and Treatment of Child Abuse and Neglect
(2020-2021)


As part of the many services provided through Colorado's Child Welfare Training System, the Kempe Center offers leadership coaching for professionals. The evaluation is designed to collect data to define Kempe's unique coaching model and to assess the outcomes for participants in their professional roles.
Evaluators are conducting in depth interviews at the time of completion of the coaching cycle and follow-up interviews after six months. Evaluators and Kempe leaders jointly interpret data in regular sessions.
Partner agencies:
Colorado Department of Public Health and Environment
University of Colorado Anschutz School of Medicine
---
Illuminate Colorado – Implementation of Child Care Services Pilot
(2020 – 2022)

The Evaluation Center is collaborating with Illuminate Colorado to evaluate the implementation of two novel child care services pilots. Illuminate Colorado is utilizing community-based approaches to expand child care options for parents accessing substance use disorder (SUD) treatment and recovery services. The first project will pilot a mobile child care unit in the Denver Metro area and in rural San Luis Valley to serve children ages 0-24 months. The second pilot project will increase child care navigation capacity to address longer-term child care needs throughout caregivers' recovery. By increasing child care navigation, the existing Child Care Resource and Referral (CCR&R) program will be enhanced to serve pregnant and parenting women seeking or participating in SUD treatment in the Denver Metro Area and in the San Luis Valley.
The Evaluation Center is gathering qualitative and quantitative data utilizing both primary and secondary data collection methods. The evaluation plan will examine key process and outcome measures in order to monitor, document, and strengthen the implementation and effectiveness of the pilot program.
---
Building Evaluation Skills and Documenting Local M&E Solutions
(2017 – 2019)

Activists are carrying out successful and innovative work around the world, but many are not documenting or evaluating their campaigns. The field of human rights advocacy needs a rigorous, innovative, and approachable evaluation methodology that acknowledges the restrictive contexts in which human rights activists operate. This project seeks to develop an evaluation methodology that will build advocacy evaluation skills and document local M&E solutions. The first phase of this project is to develop a draft advocacy evaluation methodology. The team will then solicit feedback on the methodology from key experts and stakeholders in the field. The second phase is to pilot, assess, and revise the advocacy evaluation methodology. The methodology will be implemented as part of a New Tactics training with participants from human rights organizations in the Middle East and North Africa (MENA) region, followed by the evaluation and revision of the methodology. The final phase of the project will be to disseminate the fully revised advocacy evaluation methodology.
---

Denver Supportive Housing Social Impact Bond Initiative
(2015 – 2019)

The City of Denver, like many other communities around the country, faces limited resources to invest in existing preventive programs for the chronically homeless and individuals who struggle from mental health and substance abuse challenges. Denver has developed a Social Impact Bond initiative to ensure the City is paying for the most effective services, "Paying for Success," and shifting its spending from short-term band-aids to long-term, sustainable solutions.
The supportive housing initiative targets chronically homeless individuals who also struggle with mental health and substance abuse challenges. Through local and national partner organizations, the initiative will serve at least 250 chronically homeless individuals over the next five years using Social Impact Bond financing in combination with existing housing and Medicaid resources.
The Evaluation Center is conducting the process study for the five-year independent evaluation of the SIB, headed by the Urban Institute. Key process-related information, including the housing and referral pipeline, will inform implementation and midcourse corrections needed to keep the initiative on track to achieve long-term outcomes. The process information will also help interpret the results of the impact evaluation based on documentation of the program model and participant engagement.
For more information about the SIB, a summary and fact sheet can be found here:
---

Developmental Disabilities Resource Center
(2018 – 2019)

The Developmental Disabilities Resource Center (DDRC) is the designated Community Centered Board for Colorado's Jefferson, Gilpin, Clear Creek and Summit Counties serving people with developmental disabilities and providing support to their families. DDRC is a resource for determination of a developmental disability and eligibility for funding for services and supports for children and adults with developmental delays or disabilities.
DDRC is developing a Multimedia Portfolio Program with the end goal of helping clients to secure gainful employment. The program provides clients with a full digital portfolio, including a webpage, video profile, electronic resume, and other illustrative content. The Evaluation Center is working closely with DDRC staff to employ a multi-stage approach to meeting the evaluation needs of DDRC. With program staff, evaluators developed a logic model, theory of change, and workflow chart. We will identify DDRC's priority evaluation questions and associated indicators of success. The evaluation will encompass formative evaluation that will inform program improvement. Further, we will support DDRC in defining data management structures and processes that will support a sustainable tracking system, useful for ongoing evaluation activities.
---
The KIDS COUNT Grantee Network
(2016 – 2018)

KIDS COUNT, a project funded by the Annie E. Casey Foundation (AECF), is the leading source for credible, nonpartisan data on child and family well-being in the United States. The Annie E. Casey Foundation launched the KIDS COUNT initiative in 1990 to bring national attention to the issues facing children and families regarding economic well-being, education, health, and family and community.
The KIDS COUNT Grantee Network (KCGN) is a network of state-based child advocacy, nonprofit, and research organizations with leadership from the Annie E. Casey Foundation. In total, there are grantees in each of the 50 states, as well as, Puerto Rico, the U.S. Virgin Islands, and the District of Columbia.
Beginning in 2016, AECF partnered with the University of Colorado's Center on Network Science, working collaboratively with the Evaluation Center, to conduct an organizational network evaluation of the KIDS COUNT Grantee Network to assess: (1) how, when and why grantees access/ leverage resources; (2) how grantees connect throughout the network; and (3) the opportunities and challenges of being part of the KIDS COUNT network.
Social Network Analysis was used to examine the relationships within the KCGN, the utilization of resources in the network, and the impact that a network model has on affecting positive policy changes that will improve child and family well-being.
---
Past Projects
Baltimore Integration Partnership
(2015 – 2017)
Goodwill Industries of Denver: Youth Services
(2008 – 2016)
Collaborative evaluation with Goodwill's internal Program Monitoring and Evaluation team. Efforts focused on thorough evaluations of Goodwill's K-12 focused programs.
Colorado Child Care Market Rate Survey
(2014 – 2015)
Report: 2015 Colorado Child Care Market Rate Survey
Goodwill Industries of Denver: Career Development Services (CDS)
(2011 – 2015)
Collaborative evaluation with Goodwill's internal Program Monitoring and Evaluation team. Efforts focused on instrument development and data collection of client served through the CDS programs.
Goodwill Industries of Denver: Community Employment and Day Programs
(2010 – 2015)
Collaborative evaluation with Goodwill's internal Program Monitoring and Evaluation team. Efforts focused on formative and process evaluation using multiple data collection methods.