Medical Training & Education Evaluations
f
Active Projects
---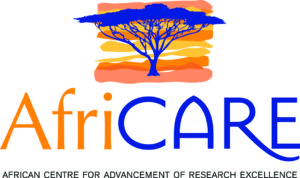 The African Center for the Advancement of Research Excellence (AfriCARE)
(2017 – 2019)
The African Center for the Advancement of Research Excellence (AfriCARE) is a two-year planning grant to develop a center for high quality and high impact medical research at the University of Zimbabwe College of Health Sciences. The grant from the National Institutes of Health and the National Cancer Institute was awarded to the University of Colorado. A member of The Evaluation Center team serves on the Executive Committee and co-chairs the Assessment and Monitoring Program with local evaluators in Africa. The work of evaluators is to:
Conduct a needs assessment to determine local priorities for medical research in the areas of cancer and cardiovascular diseases;
Review international research needs to identify potential future research content and methods;
Develop metrics to monitor the planning process and to measure research impact;
Provide formative feedback; and
Disseminate results.
---

Building Research Achievement in Neuroscience (BRAiN)
(2010 – 2020)
The Building Research Achievement in Neuroscience (BRAiN) program provides an exciting opportunity for junior and senior undergraduate students to perform cutting edge neuroscience research in the state-of-the-art research facilities at the Anschutz Medical Campus in Aurora, Colorado and at their home campus, the University of Colorado Denver (UCD) downtown campus or New Mexico State University (NMSU), Las Cruces, New Mexico. The BRAiN program aims to create a network of diverse undergraduate students prepared to pursue a postgraduate education in neuroscience.
Evaluation of the BRAiN project provides program directors with formative and summative data to foster on-going program improvements and to measure program impact. The following questions guide all evaluation activities:
To what extent does participation in BRAiN activities prepare students to successfully apply and be admitted to neuroscience graduate programs?
To what extent does participation in BRAiN activities impact students' knowledge, skills, and attitudes?
To what extent are program components implemented with quality and fidelity?
What lessons are being learned about effective ways to develop a pipeline of students from underrepresented populations into careers in the neuroscience research field?
In what ways are communications and collaborations strengthened among the affiliate institutions?
The evaluation utilizes a mixed methods approach, including data collection and analysis of program artifacts, student surveys and interviews, mentor surveys and interviews, program observations, and stakeholder interviews. BRAiN is funded through the National Institutes of Health (NIH).
---

PRIDE – AGOLD
(2019 – 2022)
Programs to Increase Diversity among Individuals Engaged in Health-Related Research (PRIDE) is a National Institutes of Health initiative to support junior investigators from under-represented groups as they transition to postdoctoral academic research careers.  PRIDE programs are conducted at nine sites nationally.  The University of Colorado Anschutz Medical Campus site focuses on the impact of Ancestry and Gender on Omics of Lung Diseases (AGOLD) and is unique in its emphasis on developing participants' skills to address the social and cultural pressures often faced by faculty from under-represented groups.  The evaluation of AGOLD is guided by three key questions:
To what extent does the PRIDE Academy successfully attract and select highly motivated underrepresented mentees?
What is the impact of participation in the PRIDE?
To what extent has PRIDE helped prepare participants to be productive and successful in their professional faculty roles?
Evaluators collect both formative and summative data through key informant interviews and pre-and post-surveys with AGOLD participants following their career trajectory over two years.
---

Colorado Clinical & Translational Sciences Institute (CCTSI)
(2008 – 2013, 2013 – 2018, 2018 – 2023)
The Colorado Clinical and Translational Sciences Institute (CCTSI) is a collaboration between University of Colorado Denver, University of Colorado Boulder, Colorado State University, 6 hospitals and 20 community organizations aimed at translating discoveries into better public health and patient care. Through a variety of programs, the CCTSI will facilitate the performance of high impact research and the training of the next generation of clinical-translational researchers.
The Evaluation Center provides ongoing evaluation of CCTSI programs to:
Demonstrate the quality and effectiveness of innovative programs and approaches through rigorous program evaluation;
Support dissemination of CCTSI's model programs and implementation throughout the CTSA network through (a) the establishment of validated tools that can support fidelity of implementation, and (b) standardized evaluation of model programs developed locally; and
Participate in and contribute to the national CTSA consortia, including collecting a set of standard evaluation measures across CTSA Program hubs to help focus program activities, streamline data collection, and demonstrate measurable progress toward program goals, including improvements in research translation and workforce development
Evaluation methods utilized in the evaluation of the CCTSI include:  Progress monitoring, case studies, longitudinal assessment of cohorts (e.g., of pilot project and career development awardees), social network analysis, and bibliometric analysis.  The CCTSI evaluation spans multiple disciplines, involves rigorous methodologies and mixed-methods approaches, and relies heavily on the engagement of stakeholders at multiple levels (from local program managers, to the CCTSI executive leadership, to NIH representatives).  Our team has developed a number of innovative tools and instruments to respond to the demands of evaluating/assessing organizational change across these levels.
The CCTSI is supported by NIH/NCATS Colorado CTSA grant number UL1 TR002535
---

Partnership in Education Training and Research Advancement (PETRA)
(2018 – 2023)
PETRA is a consortium funded by a five year grant from the National Institutes of Health to promote the improvement of health professions education at four higher education institutions in Zimbabwe. The University of Colorado Denver and Stanford University serve as international collaborators. A special focus of the consortium is to accelerate the development of inter-professional education and implementation science in Sub Saharan Africa, especially in areas of critical shortages of medical personnel.
Members of The Evaluation Center work collaboratively with local evaluators at the University of Zimbabwe College of Health Sciences in the evaluation of PETRA. The mixed method evaluation is designed to assess these questions:
What evidence exists of the development and implementation of inter-professional health professions curricula?
To what extent are health professionals retained in areas of greatest need?
How is the research culture affected by the introduction of new approaches and technology?
To what extent do leaders emerge to serve as champions of inter-professional education across the consortium?
---
Promoting Excellence in Research and Faculty Enhanced Career Training (PERFECT)
(2015 – 2020)
Promoting Excellence in Research and Faculty Enhanced Career Training (PERFECT) is a grant program awarded to the University of Zimbabwe College of Health Sciences by the National Institutes of Health. Over five years, the program intends to build the medical research capacity of 30 junior faculty trainees in seven target scientific areas that represent health concerns in Zimbabwe. A supplemental grant (Clayton – Dedonder Mentorship) was awarded to provide additional training to enhance the leadership skills of the PERFECT scholars (July – December 2018).
For the PERFECT grant, members of The Evaluation Center serve as consultants to the local evaluators in Zimbabwe, building upon the evaluation capacity development conducted under previous grants (see NECTAR description on this website). Evaluation mentorship includes review of evaluation designs, data collection and analyses methods, and reporting.
Past Projects
---
CU Denver AMC Interprofessional Education
(2014 – 2018)
Innovation-Corps (I-Corps™)
(2016 – 2018)
Eastern Colorado Health Care System Geriatric Research Education and Clinical Center (GRECC)
(2015 – 2017)
University of Colorado College of Nursing
(2007 – 2017)
College of Nursing: Interprofessional Community-Academic Resource Engagement (i-CARE)
(2014 – 2016)
Novel Education Clinical Trainees and Researchers (NECTAR) and Cerebrovascular, Heart Failure, Rheumatic Heart Disease Intervention Strategies (CHRIS)
(2010 – 2015)
Evaluation of NIH funded grant focused on improving medical education at the University of Zimbabwe
Initiative for Maximizing Student Diversity (IMSD)
(2008 – 2012)
Evaluation of a medical education pipeline program